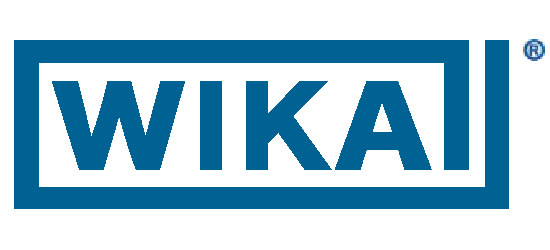 WIKA is a global market leader in pressure, temperature and level measurement technology. They develop comprehensive solutions based on high-quality measurement technology components.  Delivering 50 million quality products to over 100 countries every year. Worldwide, approximately 600 million WIKA measuring instruments are in use.
Their extensive product line including mechanical and electronic instruments, provides measurement solutions for any application in a large variety of industries. As a global leader in lean manufacturing and instrumentation experience, WIKA also offers a broad selection of stock and custom instrumentation as well as dedicated services.
Wika offers versatility and flexibility.  They have an unrivaled breadth and depth of selection of measurement solutions. The WIKA programme is divided into a number of product lines and is thus suited to the widest range of applications. In addition, many instruments can be combined with each other or can be expanded, for example with diaphragm seals, capillaries or thermowells.
Pressure, temperature and level measurement solutions from WIKA are components integrated in the business processes of customers'.  They customize and precisely design products for the exact requirement.
They service many industries including